Patio Door Glass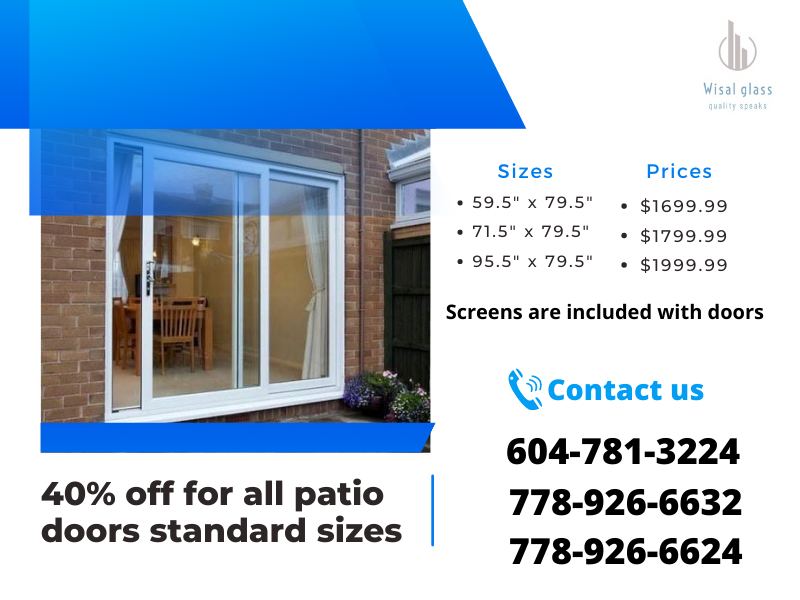 Would you like to include a modern standard of beauty, safety, function, and appeal to your dwelling? Wisal Glass company can facilitate you with instantly improved quality manufactured sliding patio door glass Vancouver. You will appreciate the sophisticated appearance of our patio doors with a width of .095mm to make sure superb insulation. These doors are extraordinarily energy-efficient, which means a beautiful door that helps to accentuate any home. Our group of specialists prepares these doors with water and air sealing systems.
Category And Styles:
At Patio Door Glass Vancouver Company, we proudly helped numerous customers to discover the right Patio sliding glass door for their homes. It's time to explore our catalogs for styles and types that will work best for your home to make it more elegant.
Category:
Modern Sliding Glass Doors
Double Sliding Glass Doors
Dual-Pane Sliding Glass Door
Three-Panel Sliding Glass Door
Triple Sliding Glass Door
Frosted Glass Sliding Doors
Wide Sliding Glass Doors
Balcony Sliding Glass Doors
Sliding Glass Patio Doors With Screen
Styles:
Sliding Aluminum Sliding Glass Doors
Steel Sliding Screen Door
The Metal Sliding Screen Door
Vinyl Sliding Glass Doors
Wood Sliding Glass Doors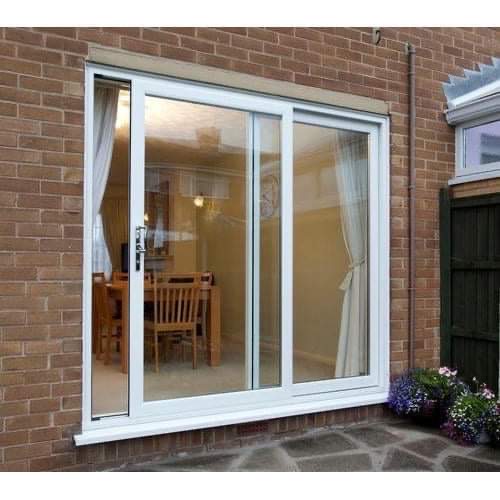 Safe for Kids and Pets:
If you have young babies or pets with tempered glass, you can create an innovative barrier around porches, raised patios, or upper floor decks in homes that provide an ideal sunny and attractive play area for them. It also vanishes the risk of accidents from breakage if children or pets bump against the railings throughout the play.
Wisal Glass Windows and Doors:
Wisal Glass window and door company has been serving the Vancouver area of window requirements for many years. A team of experts strives to make the selection process straightforward and genuine for their clients.
The company has a team that seems to know very well how to control a situation for the satisfaction of their customers. Their professional squad offers support in selecting window styles and handling unforeseen issues. They also try their best to make sure the quality of the windows and the installation are excellent. Its honorable customers have appreciated it.
Their track record of completing projects on time, high-quality windows, and craftsmanship. Its users rank it high because of its professionalism, promptness, and standard of work.
Specialty:
Residential Glass Windows, Commercial Glass Windows, Custom Glass Windows, Special Glass Windows, Glass Window Accessories, Glass Restoration, Glass Railing Vancouver, Glazing Services, Sliding Windows, Tilt and Turn Windows, Front Doors, Sliding Patio Door glass Vancouver, Exterior Doors.