Door And Windows Screen Replacement Vancouver
Are you looking for a locally owned and operated company providing extraordinary services for all replacement windows, doors, screens, and more at competitive pricing? Doors are equally as essential as security, as doors are the first line of defense between the outside world and the sanctity of a home, and the first thing anyone sees when entering a home.
Wisal glass Door and Windows screen replacement Vancouver company, has been delivering high-quality, secured screen windows and doors for many years. These are available with a magnificent array of options to increase your home's elegance, functionality, and safety at even better prices than ever.
We have many different types of superior-grade screens for a diversity of applications. These screens make sure to have just what you need and protect your house from the elements, insects, or ill- ill-willed people. They also allow you to have a majestic view from your window and let fresh air inside.
We also suggest heat-blocking solar screens in our inventory made of Textilene mesh in 80% and 90% options against sun damaging UV rays. That helps drastically in slowing down the fading process and keeps your home or business fresh and comfortable.
Our retractable and adjustable window screens are excellent for smaller windows. Our experienced and skillful squad tries their best to lead you in the right direction concerning your particular situation.
Before your investment, you can even order our samples of screens to examine what will perfectly suit your home.
A Few Of Window Screen Replacement Options Include:
Fiberglass
Aluminum
No-See-Um
Pet Resistant
Solar Insect
And Ultravue
Some Of The Door Screen Replacement Options Are:
Steel Entry Doors
Fiberglass Entry Doors
Aluminum Clad Wood Doors
Vinyl Sliding Glass Doors
Aluminum Clad Wood Sliding Doors
Commercial Aluminum Sliding Glass Doors
Iron Security Doors
Aluminum Storm Doors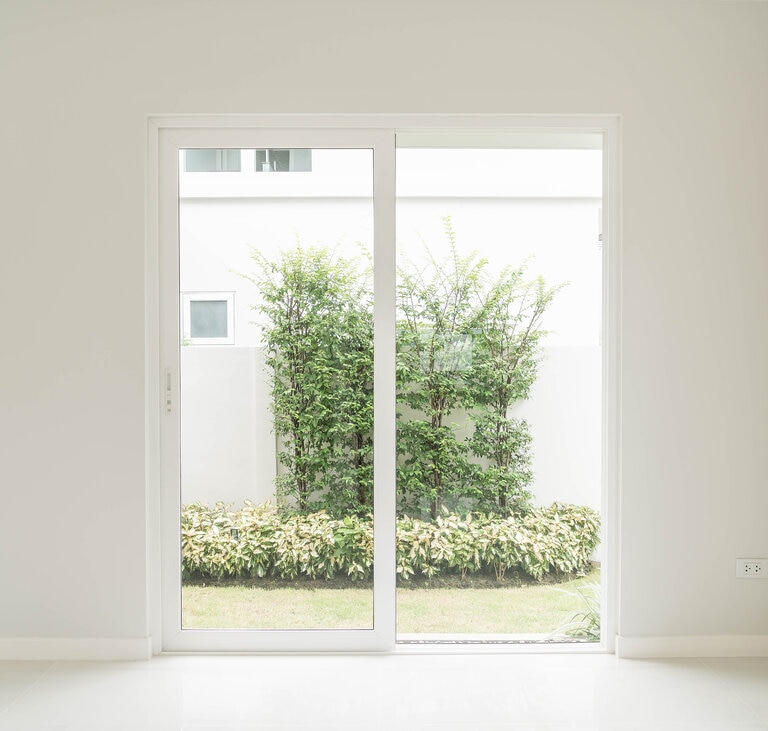 Door And Windows Screen Repair In Vancouver
Screens of doors and windows are one of the first things that visitors inspect when visiting your habitat. So you should immediately repair them if they are damaged, poorly fitting, faded, and not functioning well. Wisal glass company is a stunning location within your reach at which you can get services of your screen repair.
We are specialists in door and windows screen repair in Vancouver for residents and commercial property owners. Most screen repairs consist of adjusting and working on your actual doors and window screens. Some screen repairs demand a bit of extra help, the replacement of handles, wheels, and specialty parts are also accessible.
Our experts manufactured new screen frames to replace old or worn-out screens when essential. Wisal's professional panel also customizes and installs your retractable window and door screen when your screen is damaged or does not slide properly.
We provide our services with honesty and professionalism; you deserve to get the ideal screen door for your home and lifestyle. The skillful team at Wisal glass company combines decades of experience, skilled craftsmanship, and a well-established reputation for exceptional service to provide our customers. Our expert squad tries their best for what we promise.
Services That We Offer Occasional Repairs Of Screen Doors And Windows:
Wisal Glass company provides integrated service and installation of screens for windows, doors, and porches. We offer our customers pet or insects resistant screens, motorized solar drop screens, security screens, pet or insects resistant screens.
Window Screens repair, replace, remodel:
If you want to repair or re-screen existing windows, we are ready to perform the work at your home or business.  Our fast, efficient, honest, and guaranteed services realize you it's just magic.
We hold all hard-to-find window parts and only utilize those that are best in appearance, durability, and function. Our trained staff will help you wholeheartedly to select the best window screen products for your home or business. We also facilitate a complete guide about reliability, visibility, security, and estimated expenses.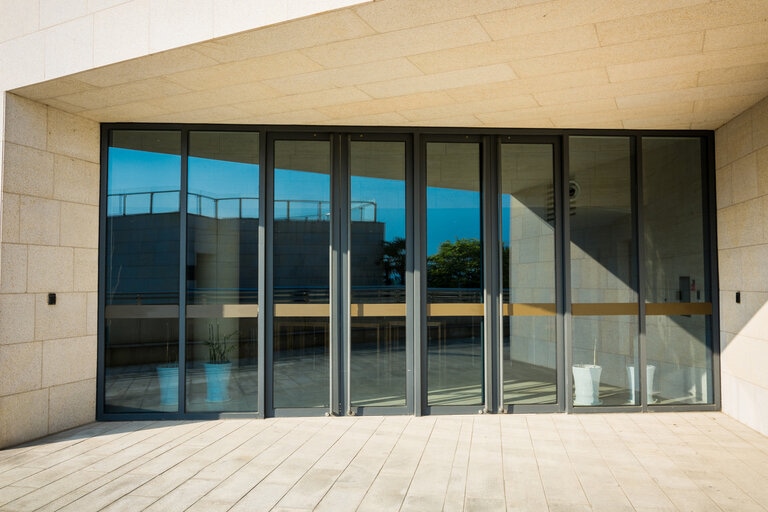 Window components that repair or replace at your location:
Latches
Catches
Jambs
Liners
Handle Lifts
Crank-Out Operators
Locks
Sash Weights
Weather stripping
Sash Pulleys
Sash Cord
Tracks
Latches
Elegant Retractable Screen Doors:
We design modish retractable window screens and screen doors for your home screen repair or replacement. These are easy to use and provide comfort and keep insects out. They reveal the field of vision from your windows and doors by disappearing through sliding into their housings.
Door Screen Repair Service:
We offer screen door repair services for screen doors that have flawed or missing components and damaged screen frames or mesh. Mobile team of Wisal Glass company comes to your location with all necessary stock of door parts of repair to finish the job with one visit. We prefer to use high-quality and last longer parts When repairing hinged or sliding doors.
Door screen components that repair or replace at your location:
Hinged or sliding screen doors only need an adjustment or part replacement because they are fitted with mesh screens.
Hinges
Bottom Sweeps
Handle sets
Knobs
Locks
Grilles
Weather stripping
Channels
Windows and Doors Vancouver
Wisal Glass is a pure employee-owned company; that has been cooperating with Vancouver homeowners replacing their windows and doors for years. Windows and Doors Vancouver by Wisal is famous for all shapes and sizes of specialized, long-lasting fiberglass and vinyl windows and doors.
We have spent years of experience developing stunning products that can win your trust with backed Warranties. Our company continuously strives for consistent development and innovation. Some are high-performance and energy-efficient, durable, and secure windows and doors that maintain home luxury.
Our company has become an established provider by offering services to the greater Vancouver area for commercial and residential windows. We extend services that include powder coating, UB cure coats, custom fabrication in vinyl and aluminum.
Our experts replace your windows and doors by applying only the most thoughtfully designed solutions that meet the eminence of excellence. Our proficient installers are committed to you; they will treat your home like if it were their own. Our advisors are enthusiastic and offer professional consultation for every step of your job.
Replacement Windows:
At Wisal glass showroom, you will see our innovative variety of configurations and styles of vinyl replacement windows designed to fit your home. Streamlined processes of our company produce the highest quality product with less waste and rapid turnabout times.
Our team is expert in installing sliders, crank casements, and tilt-n-turn, push-out casements windows. Here you will also get the opportunity to select optional grids, wood trims, colors, and window composition that will best fit with your home to create a new look. With quality craftsmanship, our durable and secure windows promise to last. We instill trust in our customers by installing windows.
Wisal Glass exterior replacement doors are carefully curated and custom-built; include entry doors, French doors, sliding patio door glass, bi-fold, and multi-stacking .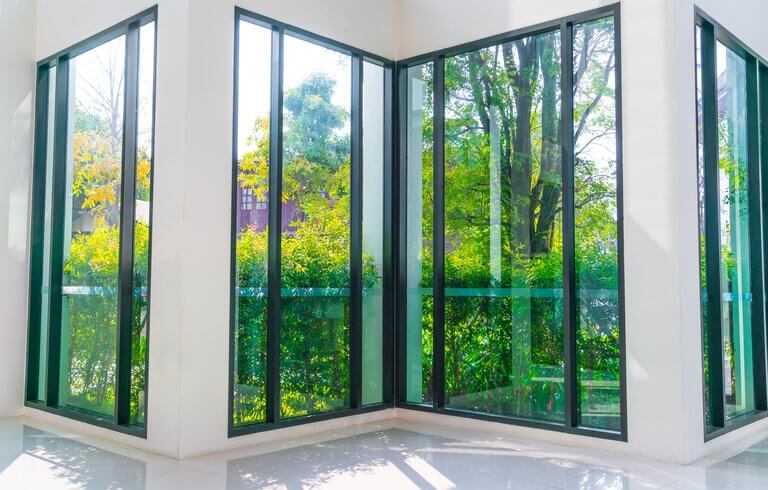 Replacement Doors:
All that we install is weather-tight and designed to open and close comfortably for generations to come.Our guaranteed stylish and well-designed doors are available in eye-catching designs that enhance the overall appearance of your home. For a memorable experience, our professionals provide an exceptional service attitude to erect our business.
What Differentiate Us From Others:
Quality Workmanship:
Whether you want to replace a single-window screen on your home or all the screens on your home, our professionals with years of experience know how to get the job done accurately. Our screen doors and windows are customized to fit and have standard locks and handles.
Excellent Customer Service:
Wisal glass company gives honor and priority to every customer. Our mission is to continue to build a network of persuaded believers by providing quality products and services at an affordable price. They also intend that our clients are satisfied and receive an exceptional experience. Our team of specialists has an aim to provide you 100% quality work. Such as they believe it is an investment in the future triumph of our company.  
Competitive Pricing:
Wisal glass company serves as your one-stop-shop regarding windows and doors by offering their services to customers at an economical and honest price.
Contact Us freely at any time and get our services 24/7.